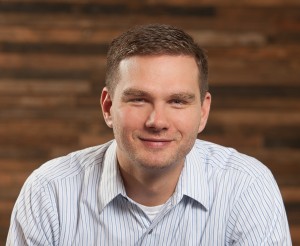 A high-resolution version of this photo is available here: Mark Aardsma Head Shot.
For booking information, contact booking@aardsma.com.
Bio
Entrepreneurship
Starting without wealth, connections, or anyone's permission, Mark Aardsma became the entrepreneur behind multiple successful businesses. At age 24, Mark Aardsma started a software business in his basement. At 26 he started a manufacturing business that reached millions in sales. At 28 he did it again with a nationwide equipment rental business.
Using what he had and building from the ground up, he led two of his companies to the multi-million dollar level. One was featured three years in a row on Inc. Magazine's fastest-growing companies list.
As the businesses grew, Mark needed to grow too. As a young (and frequently terrified) CEO, Mark worked with mentors and coaches to transform his leadership and power business to new levels.
Investing
Mark's investments in financial markets have outperformed the S&P 500 by a wide margin since he began eight years ago. He also seeks business acquisition opportunities, and opportunities to invest in select startups. He's a member of the Urbana-Champaign Angel Network and Central Illinois Angels, and also does deals directly through his office.
Coaching & Consulting
Mark works individually as an executive coach with business and nonprofit leaders.  He also facilitate half-day or longer strategy meetings with clients to clarify the big picture and energize execution on what's next.
Writing, Media & Speaking
Mark writes The Daily Mark, and monthly blogs, and his writing occasionally appears in other publications. His book Investing With Purpose released March 2016 from Career Press and Brilliance Audio. He appears as a radio guest on news and financial shows, presents workshops at conferences, and speaks to students, entrepreneurs, and other groups.
Sample Topics
Investing With Purpose: Capitalize on the Time and Money You Have to Create the Tomorrow You Desire.
Stepping Into It: How Effective Leaders Engage with Conflict
Unhindered Execution: How to Lead High-Performing Teams
The Engine at the Core: Getting to a Clear and Powerful Business Model
Alignment: The Psychology of Competitive Strategy, Leadership Style, and Organizational Culture
How We Change: Catalyzing Personal Growth in Yourself and Others
The Beauty of Bootstrapping: Agility, Market Feedback, and Lean Proof of Concept.
Endorsements and Testimonials
"Business Expertise and the Human Element"
Mark is one of those rare individuals who are well versed in business expertise and the human element as well. His involvement with a company will result in better performance and better culture at the same time.
– John Townsend, Ph.D.
Organizational consultant, psychologist and leadership coach
Author of the 2 million bestseller "Boundaries"
"An Asset to Strategic Thinking"
In knowing Mark for several years, I have observed that he has a keen ability to take many "puzzle" pieces and quickly find ways to "fit" them together. He does this not only in his own businesses but also as he works with other organizations. In a similar fashion, Mark is able to see the big picture and then to focus on the essentials, again not only for himself but for those he is involved with whether in the for profit world or the non profit world. Lastly, Mark is a person who sees his own need for continued growth and helping others do the same. I can highly recommend Mark as an asset to strategic thinking for any organization.
– Greg Campbell, Former EVP, Coldwell Banker
"One of the Best Workshops"
I've been coming to this conference for three years and I've been to just about every workshop they offer. Yours was one of the best.
– Workshop Attendee, Kansas City
"Valuable Perspectives"
I strongly endorse Mark Aardsma as a consultant, coach and facilitator. Over the past several years, I have found Mark to be remarkably astute in providing insight into the human aspects of business, offering valuable perspectives to how organizations and groups work together to succeed. He is very talented in applying his learning and knowledge in coaching others to help them align and attain their business and personal vision and goals. Mark's high level of integrity and authenticity shows in everything he does and his willingness to share his talents and knowledge with everyone he engages with. He is a rare individual.
– Edgar Papke, Business Psychologist and author of TRUE ALIGNMENT
"Recommend His Presentation"
"Mark provided some very relevant information and direction about dealing with conflict… Mark engaged the audience and also provided structured ways of thinking about the topic and, more importantly, some solutions. I would recommend his presentation to almost any audience."
– Rob Givens, Kansas City
"A Valued Voice in Any Leader's Ear"
I pastor a church of over 1500 weekly attenders. I manage a growing team. And when I have questions concerning leadership and team dynamics, the first man I look to is Mark Aardsma. His corporate success and hard won discernment are a valued voice in any leader's ear.
– Pastor Ernesto Alaniz, Faith Church of Waterford, MI
"Effective in Coaching Individuals and Teams"
Mark has an extraordinary ability to quickly distill meaning from complex situations and get results. A bootstrapping entrepreneur himself, his business acumen has proven effective in coaching individuals and teams—not only for personal and professional growth—but to successfully achieve the overall goals and objectives of the organization. Mark has been invaluable in the development of Paulos Group during our start-up years, going as far as helping us effectively untangle, navigate and reconcile internal conflict.
– Matt McCormick, Founding Partner, Paulos Group
"We Tend to Forget the Soft Side of Business"
Mark has provided many insightful views and nuances about entrepreneurship to EntreCORPS members. As a consulting organization to startup companies, EntreCORPS faces challenges in regards to technical-related problems from the clients, and also "soft-skill" related problems. Mark did a great job in telling his own experience in starting his company, hiring, and coaching people, which led our consultants to shift their focus and made a big difference in various projects later on.
– Sophie Li, University of Illinois EntreCORPS
For booking information, contact booking@aardsma.com